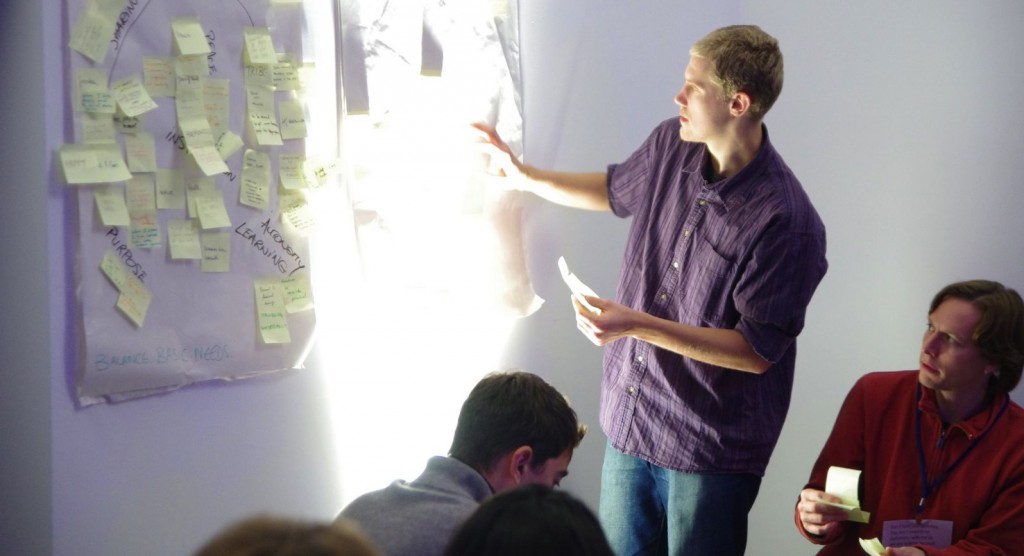 I learned much at Living On The Edge 2 – and I am not alone: the conference got lots of love from all kinds of direction. The Edgeryders community has developed an ease of collaboration, and a method for it, that make it not only inspiring, but highly productive as well. As too seldom in the past, I find in Edgeryders extreme variety (we come from over 20 countries and from all walks of life) combined with a common language that makes interaction as effortless as it gets. For example, as soon as a conversation between more than four people takes off, someone opens a PiratePad, shares the link on Twitter, and people start collaborately taking notes without anyone even needing to agree to. In such an environment, it is not only easier to come up with fresh ideas; getting down to feasibility and moving towards execution is easier too.
Among the many good things that happened at #LOTE2 is that three ideas proposed by members of the community have been developed into the shape of projects, and were subsequently entered into the European Social Innovation Prize. I am especially happy with this, because I am one of its judges and it is in our best interest to get many high-quality entries. The projects are:
The Social Capital for Social Ventures (SC4SV), led by Nadia El-Imam and Vinay Gupta. The idea is to mobilize non-monetary inputs towards social business creation: "By putting time and specialized skills (like language or design skills) at the disposal of new small enterprises, we take what we have (skills, time and talent) and use it to fill in the gaps left by what we don't have: access to investments of financial capital. This is self-help into employment for a largely unfunded generation."
The Edgeryders Knowledge Integration Program (EKIP), led by James Wallbank. The idea is to teach each other to develop locally sustainable businesses: "Participating EKIP initiatives [in the UK, Germany, Poland and Italy] have developed grassroots responses to local economic and social challenges, and are building sustainable business models based on their particular insights. Common factors include a strong engagement with information communication technologies, facilitation of peer-learning and co-working methodologies, flexibility to specific local conditions, and structural independence from large scale institutions."
The unMonastery, led by Ben Vickers. The idea is to redeploy monastic life as a template for collaboration and innovation: "We're working together to develop a new kind of social space that combines the best of hackspaces with a living environment, the primary function aims to actively serve the buildings local community."
I am very proud of this last gift from the Edgeryders project. And I am even prouder that all this innovative impetus comes from an initiative by a public international institution – the Council of Europe – that, with courage and coherence, stood for its role in facilitating and empowering its citizens, including the most radical ones, the most difficult to fit in the traditional European representation ritual. Let's hope for more of this in 2013.