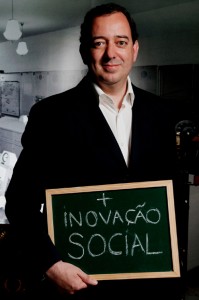 A year ago, people I know well and I have great respect of asked me to stand as a judge in something called the European Social Innovation Competition. It is a European Commission initiative; an attempt to honor the memory of the late Diogo Vasconcelos, a dedicated champion of social innovation in Eurospace. I accepted, and learned much in the process. I am honored to announce I was asked to serve as a judge for the second edition, and again I accepted.
My take on this has not changed since last year. I choose to interpret my role as that of a supporter of radical, out-of-the-box-thinking ideas; and, even more so, of unexpected executors of those ideas. A social innovator does not need to fit into the Silicon Valley young genius "gonna change the world" stereotype. Whoever you are, wherever you are (non-EU citizens are also eligible in some cases), you will have my support as long as you have a great idea and are committed to carrying it to the end. I might be unable to wrap my head around your idea – and I certainly might be unable to convince the other ten judges to see it my way – but I promise I will not balk, no matter how disruptive and scary your project is.
You stand to win some money (three projects will be awarded with € 20K each); some mentoring; some recognition. Bring it on, my fellow Europeans: let's rock the world with our vision and execution. I've got your back. Deadline December 11th.
Update: the documentation on the #LOTE3 session on How to win the European Social Innovation Competition is online.