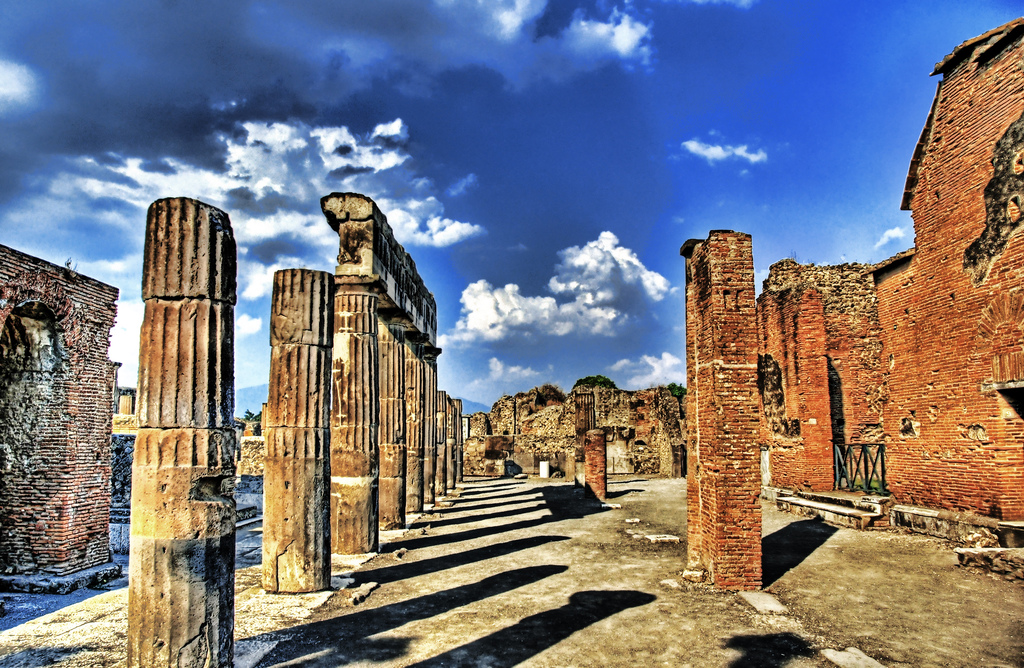 I've got a new task. I will run a new project called OpenPompei. It is part of the government's new strategy in the Naples area, and in particular Pompeii.
Here's the background: by the end of 2011 the government was convinced that the battle for the rule of law and a decent life for all in Italy's Mezzogiorno would be won or lost in Pompeii, a symbol of the battle itself. In a very short time, three ministers – culture, interior and regional cohesion) set up a hundred-million euro project to restore the insulae damaged by the rain (a scourge of all open-air archaeological sites); got the European Commission's seal of approval; wrapped it into an advanced security model that should keep mob-polluted companies to win any tenders. Thus was born the Great Pompeii Project.
As a very minor integration of this massive project, the government decided in 2012 to launch a small initiative for transparency, inquiry and mobilization. Spending on culture is great; protecting that spending against criminal infiltration is even better; but neither is enough. Public spending must be not just legitimate, but effective and efficient. It was decided that releasing the spending data from the Great Pompeii project must be a step in the right direction. Access to data and data-powered public debate can help to discover errors suggest improvements, drive administrations to perform better.
On this intuition, OpenPompei was born. Its remit has been kept broad on purpose, and includes:
promoting a culture of transparency and open data of a large area, of which Pompeii is the symbolic center. The idea is to have a small team ready to help southern administrations that wish to try their hand at open data policies. We shall start, obviously, from the data of the Great Pompeii Project.
reconnoitering and investigating the area's hacker economy. As all densely populated places, the Naples area is full of co-working spaces, new digital companies, social enterprises, social innovators, sharing economy types. As everywhere, these initiatives are often fragile and isolated, but embody an idea of the future. Our ambition is to get to meet them, find out more about their goals, struggles and successes, and – if possibile – get their voice into the public policy debate, with no ambition to solve every problem.
The dream behind OpenPompei is to help build an alliance of civic hackers, non-compromised enterprises and State to maintain a high level of attention on public spending, so as to fight corruption and increase efficiency. It is unlikely for a small, peripheral project to achieve such a lofty goal, but we hope to give a contribution – at least one of knowledge.
To guarantee its independence, OpenPompai was set up as a European-funded project. Studiare Sviluppo, a in-house company of the ministry of the economy, was tasked with delivering. I worked with them before on Visioni Urbane e di Kublai. Wish me well, and be there for me when the going gets rough, ok?
Share this:
Follow