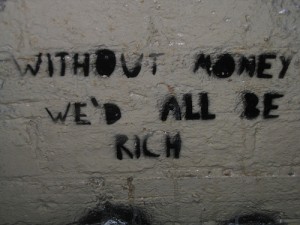 Inutile negarlo: noi economisti non siamo simpatici alla gente. La nostra disciplina è soprannominata "la scienza triste"; veniamo accusati, in modo più o meno velato, di complicità con i peggiori eccessi del capitalismo di rapina; alcuni dei più famosi e rispettati esponenti della professione si sono visti affibbiare dalla stampa soprannomi da supercriminale dei fumetti, come "Dottor Destino" (Nouriel Roubini) e "Il Cigno Nero" (Nassim Taleb). Non mi risulta che questo succeda ai linguisti o agli astronomi.
La scienza economica, proprio come la scienza in generale, ha i suoi scheletri nell'armadio: posizioni ideologiche a cui è stata data una copertura di pretesa oggettività; previsioni completamente sbagliate; prescrizioni di politica economica che hanno causato molta povertà e sofferenza. Ma altrettante sono state le vittorie intellettuali, le invenzioni straordinarie, i contributi di valore alla prosperità umana. A mio modo di vedere, questo dualismo è inevitabile, perché l'economia politica nasce da una costola della filosofia morale: Adam Smith, da molti considerato il fondatore della disciplina, scrisse una Teoria dei sentimenti morali a cui teneva almeno quanto alla più famosa Ricchezza delle nazioni. E la filosofia morale non è un pranzo di gala: è un campo in cui devi fare scelte terribili ad ogni passo. Libertà o eguaglianza? Meritocrazia o sicurezza? Come i Cavalieri Jedi di Guerre Stellari, i filosofi morali e i loro cugini economisti sono sempre esposti sia al lato luminoso che a quello oscuro della Forza.
Di recente mi è capitato di leggere Towards a General Theory of Consumerism: Reflecions on Keynes's Economic Possibilities for Our Grandchildren (in questo libro) di Joseph Stiglitz e Governing the Commons di Elinor Ostrom. Stiglitz usa da maestro la teoria neoclassica per illuminare un problema su cui si riflette troppo poco, e cioè il perché, pur potendoselo permettere, le società moderne non scelgano di lavorare meno, rinunciando a un po' di consumi in cambio di tempo libero. Tra le altre cose, Stiglitz mostra come semplicissime estensioni del modello standard conducano a ribaltarne le previsioni: per esempio, in un modello a due settori non è necessariamente vero che l'aumento del salario in un settore conduce a una riduzione dell'offerta complessiva di lavoro. In me questo suscita ammirazione per la potenza e la flessibilità del modello e un certo imbarazzo nel riscontrare quanto male venga utilizzato nella discussione comune.
Ostrom racconta gli sforzi di diverse comunità umane, dalla Svizzera alle Filippine, nel coordinarsi per gestire in modo sostenibile risorse comuni come tratti di mare pescoso, foreste o sistemi di irrigazione. Successi, fallimenti, episodi di auto-organizzazione e tentativi di riforma dall'esterno sono analizzati con rigore teorico, potenza esplicativa, radicalità, empatia.
Joseph, Elinor: grazie. Questa è l'economia del Lato Luminoso, quella che volevo studiare da ragazzo e che mi rende orgoglioso di essere, nel mio piccolo, un lontano parente dei grandi pensatori come voi. Se organizzate una parata per rivendicare l'orgoglio di essere economisti – un po' sul modello del Gay Pride, che ha funzionato bene – contate su di me.