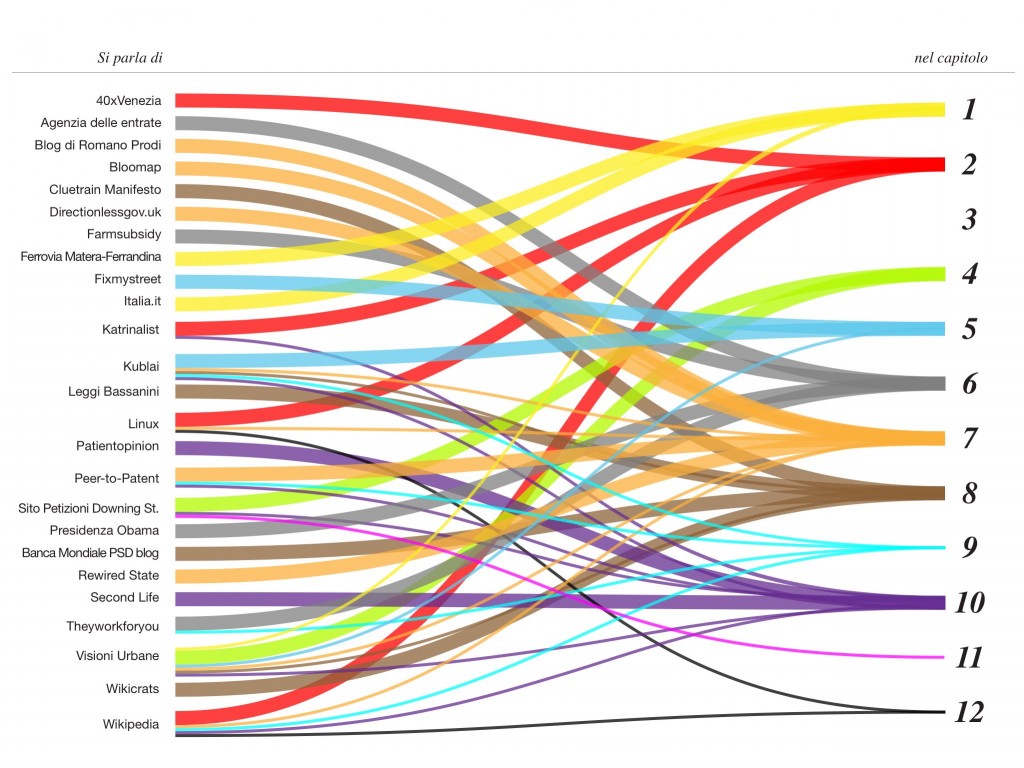 I have set up a section of this blog as the entry point of everything regarding my book Wikicrazia. A lot of information and participation have gone through Facebook in the past couple of months, but Facebook is just not that good in organizing information, so people write to me to ask questions. Well, now I have a centralized resource, and I will do my best to keep it up to date. Enjoy.
Quasi tutti i giorni ricevo telefonate o mail riguardo a Wikicrazia. Gente che vuole comprare il libro, o partecipare a una presentazione, o organizzarne una, o semplicemente chiede informazioni. E io che credevo di avere finito il lavoro con la consegna del manoscritto all'editore! Mi sono accorto che lo stile comunicativo movimentista di Ottavio, basato su Facebook, è molto efficace per costruire comunità, ma non per organizzare l'informazione. È difficile estrarre le cose che ci interessano dal diluvio di messaggi in bacheca, eventi e pagine.
Così, con santa pazienza e una copia di HTML/CSS for Dummies sulla scrivania, ho montato una sezione del blog dedicata al libro. Ho riorganizzato i contenuti che avevo già e ne ho aggiunti di nuovi, compreso un calendario delle presentazioni. Ho registrato il dominio wikicrazia.it, e l'ho settato in modo che punti alla home page di questa sezione. Mi impegno a tenerla aggiornata con le presentazioni, le notizie eccetera, quindi da oggi questo è il nuovo punto di ingresso per tutto quanto fa Wikicrazia. Enjoy.
Share this:
Follow